The Unique Challenge of Parenting Black Children...
Parenting is a challenge for all of us. But when you're parenting Black children, raising them to be safe, happy and healthy can seem like an insurmountable task. Especially in political times like these. We've all seen the videos of Black children being treated unfairly by their schools, in stores, while waiting for buses or trains, selling water or hotdogs, going to the swimming pool and while otherwise minding their business.
Though these are some extreme examples, many parents lay awake at night worrying about how their daughter is really coping with being teased for her complexion and features on the playground. Other parents wonder how to fill in the gaps in their son's education about his own culture and heritage. While many parents of Black children fear that their schools are treating their children unfairly, others worry about both the potentially harmful presence of police around our children in school buildings and the violent appeal of street culture. Regardless of your specific scenario, as parents of Black children, sometimes it seems as if there are no good choices.


We know how you feel -- and not just because we are also parents raising Black children:
For the past 20 years, we've also provided comprehensive training & professional development workshops, education programs, and family engagement courses on the impact of race, culture and identity on the development of Black children. Our programs are research based and they are specifically designed to break the cycle of academic & social underdevelopment in communities of color by teaching parents and educators how to use culture, race and identity to motivate Black students to be their best selves.
We've worked in over 30 schools, colleges and universities across the country. Our courses introduce parents, educators and school administrators to current research, literature and best practices on parenting and educating Black children; culturally responsive teaching; and (most importantly) practical strategies designed to help break the cycle of underachievement among Black student populations.
Parenting Black children requires us to have conversations with our children that no one else does. Thanks to the world we live in, we have to deal with challenges and fears that other people don't.
That may be unfair – but it doesn't mean that it's hopeless. That's why we created the Sankofa Parent Academy.
Introduction | Sankofa Parent Academy
All parents could use some extra help. When you're a parent raising Black children, the challenges can sometimes make it feel like that help is nowhere to be found. That's why we created the Sankofa Parent Academcy..
These Issues are Far Too Common
The parents and educators we work with have a lot in common:
They want their children to be safe physically, emotionally and spiritually;
They want to prepare their children to effectively and confidently navigate common issues of race, culture and identity;
They want to raise healthy, optimistic Black children who are proud of their culture and heritage and who are able to participate in a diverse and multi-cultural world; and
They don't want their children to be uncomfortable in their own skin – but as parents, they may not know quite how to help them with any of that.
The parents and educators we work with also share a lot of the same fears:
They don't want to expose their children to the cloud or burden of racism too early, or in a way that discourages instead of empowers; and
They don't want to talk to their kids about race in ways that are not effective or which could be harmful.   
Many of them even face some version of the same challenges including:
Lacking an educational experience (outside of their own personal lived experiences) that gives them a blueprint for how to confront issues of race, culture and identity with their children successfully;
They have to have conversations w/ their children that no other racial group needs to have – usually without a blueprint;
Many are navigating their own issues and discomfort with issues of race, culture and identity; and
They're competing w/ social messages that proclaim Black inferiority.
We created the Sankofa Parent Academy to provide the online version of our real world courses - courses that directly address these and other areas. The program materials we'll provide here will help you effectively address each of these areas.
The Good News: There are Answers Available...
While there may not be a guide for how to be a good parent in general – there is a ton of research and information on how to confront issues of race, culture and identity like these (and more!), in a way that leaves Black children healthy and empowered.
There is literally an entire body of research (commonly called culturally responsive teaching), that examines the role of culture and racial identity – and how they both impact Black student success. The findings have been amazing.
 A recent study out of Harvard and the University of Pittsburgh found that when parents "…instill a proud, informed, and sober perspective of race" in Black children, "these children are more likely to experience increased academic success." The study also found that racial pride was the "…single most important factor in guarding against racial discrimination and discovered it had a direct impact on students grades, future goals and cognitive engagement."
You read that correctly. 
Cultural pride, that is, being proud of who they are as Black children, can make the difference in everything from our children's academics, to how they envision their future and their role in this world and their career aspirations. Cultural pride is literally a partial antidote to many of the harms that discrimination can bring down on Black children.
That's the good news.
The Bad News: Most of Us are Too Busy to Find Them
As parents who live and work in the real world, it can be really hard to know where to find this research and information. It's also hard to know how to actually provide this type of environment for our children – let alone how to find the time to actually implement any of the best practices that support it. 
Sankofa Parent Academy is here to help.
We realize we can't possibly speak to every individual family or educator who needs this information. But we can package our 2 decades of expertise in this field in online courses so that the average parent can learn it and begin to use it immediately. We believe in our families, our youth and our communities. Helping to make this information accessible is our goal with this platform.
The Need for Something More
As empowering as our work is, the reality is, we are regularly bombarded by questions and requests for support from parents who are seeking additional advice and information on how to raise Black children who are confident and who can effectively navigate issues of race, culture and identity. Our inboxes have tons of requests for support for specific incidences involving Black children across the country.
Sadly, there's a limit to how many workshops we can provide, how many cities we can travel to and how many families we can help in person. (After all, we're parents too!) However, even if we could handle that type of travel schedule, rarely are these requests one off issues that can be resolved with an outsider flying in from out of town.
Besides, parents of Black children don't need us. They need the information we know about how to address issues of race, culture and identity with Black children and to better advocate on their behalf.
Sankofa Parent Academy was created with those parents in mind. This academy will periodically release new courses designed to support parents of Black children.
In this course parents will:
Reflect on their own personal history with issues of race, culture and identity. They will explore how that history shapes their ability to address these complex issues with their own children.

Examine the "unique conversations" that parents of Black children must have in order to ensure their survival and healthy racial identity development.

Dissect the notion of the single "talk' approach to confronting challenging issues and the limitations this parenting approach places on Black children.

Learn about the research that links healthy racial identity development and academic and professional success in Black students.

Receive a comprehensive toolkit that will help them to confidently address issues of race, culture and identity in Black children
Our course intro video is below.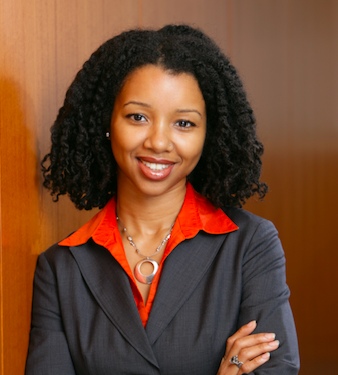 Who are we? That's a good question.
Lurie Daniel Favors, Esq.
Lurie Daniel Favors is a parent, a racial justice attorney and for the past 20 years, she's provided education and community organizing solutions for parents and educators who are raising and educating Black children.
She is an activist, attorney and educator with a long-standing commitment to racial and social justice. Before graduating from New York University School of Law as a Root-Tilden-Kern public interest scholar, Ms. Daniel Favors co-founded Sankofa Community Empowerment, Inc., a non-profit organization designed to educate and empower racially disenfranchised communities. She later co-founded Breaking the Cycle Consulting Services LLC, which specializes in creating comprehensive professional development for educators, youth education programs and family workshops designed to address the crisis in urban education through the use of culturally responsive teaching. Ms. Daniel Favors is a weekly contributor for the Karen Hunter Show on Sirius XM Urban View and co-hosts Sunday Civics show which appears on the same network.
Ms. Daniel Favors is a contributing author to The Birth of a Nation: Nat Turner and the Making of a Movement and she wrote Afro State of Mind: Memories of a Nappy Headed Black Girl, a coming of age story about a Black girl fighting to find her place in a world where her hair texture and skin color do not fit the accepted beauty standard. The central character's hilarious encounters are imbued with a sharp analysis of the politics of Black hair, standards of beauty and the self-esteem of women of color in the US and abroad. Through her examination of the history of nappiness and racism, Ms. Daniel Favors identifies Black hair, identity, skin color and self-esteem as areas that are ripe with potential for personal and political power.
Ms. Daniel Favors adheres to the West African principle of sankofa and believes one must use the past in order to understand the present and build for a brighter future. She lives in New York City with her husband and two children.
Brian Favors, M.Ed.; M.S.Ed.
Brian Favors is a parent and co-founder of Breaking The Cycle Consulting Services where he specializes in preparing educators and parents to utilize culturally responsive teaching methods to increase academic achievement in at risk student populations. He is also the co-founder and director of Sankofa Community Empowerment, Inc., a non-profit organization that services urban communities through culturally responsive educational programs in New York and Philadelphia. Mr. Favors taught social studies and special education at Bushwick Community Alternative High School for over a decade and worked in higher education at both Penn State University and at Medgar Evers College in Brooklyn, New York.
He was a contributing author to both Internalized Oppression: The Psychology of Marginalized Groups (Springer Publishing Company, 2014) and The Birth of a Nation and the Making of a Movement (Simon and Schuster, 2016). He was also featured in the National Geographic documentary film Rise Up: The Legacy of Nat Turner and appears frequently on Hot 97's Street Soldiers as an expert in education. He earned a bachelor's degree in sociology from the University of California, Davis, an M.Ed. from Penn State University and an M.S.Ed from Queens College.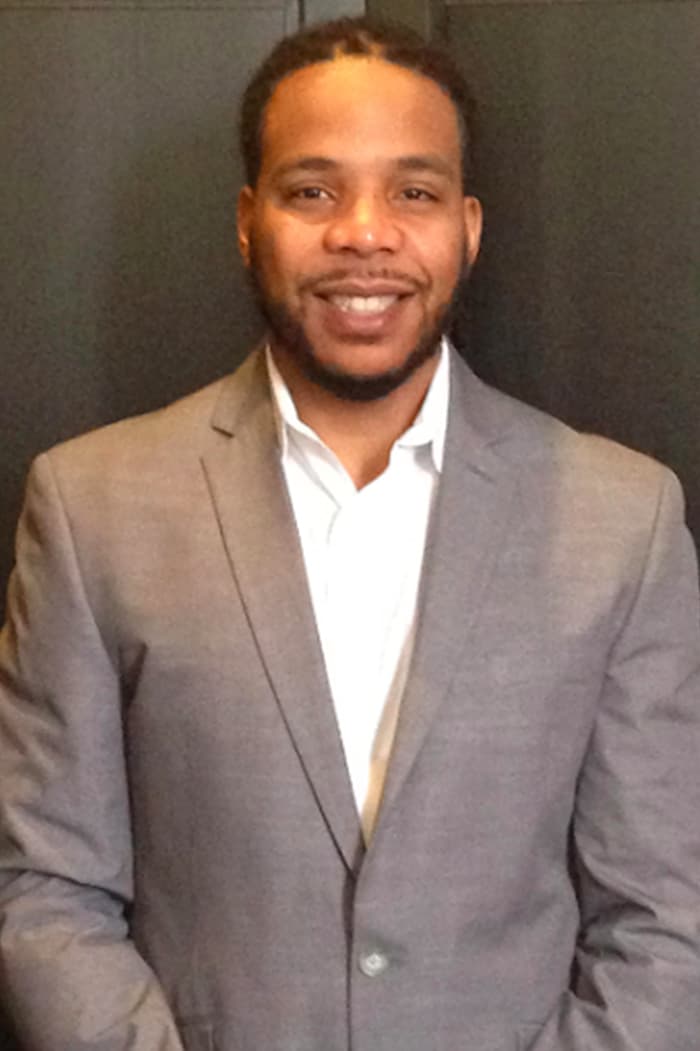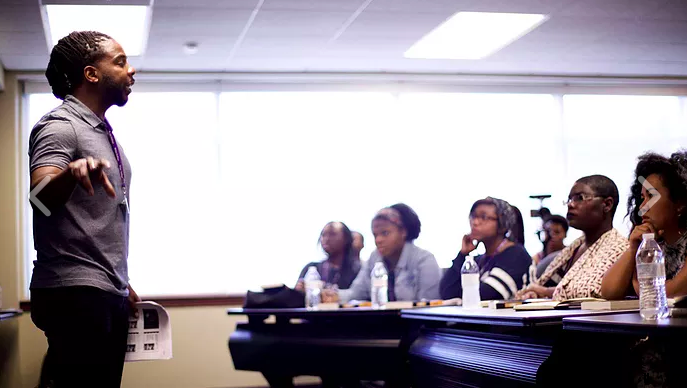 Praise from Parents & Educators
"This is the best workshop that I've been to in my 15 years of teaching. I want to work for your organization!"
NYC Public School Teacher
"This is probably the most important and meaningful workshop we've had with our parents. It was engaging and collaborative and I think the first step towards opening the doors for some difficult but essential conversations."
- NYC Public School Parent